Looks for cleaning jobs in Saskatoon?
Merry Maids is hiring! Join our team
Searching for a new opportunity? Consider joining our team here at Merry Maids of Saskatoon. We're always looking for quality people in a variety of different departments. Apply today and help us continue exceeding Canadian homeowners' expectations.
Available cleaning jobs in Saskatoon
Are you looking for a rewarding career that offers steady hours and weekends off? Join Merry Maids! We directly reward the hard work of our dedicated employees. We are looking for house cleaners that want to have a long career with Merry Maids. As a result, we're able to offer better compensation. Apply today.
What you'll receive with Merry Maids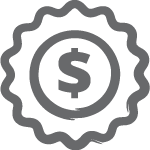 COMPETITIVE
COMPENSATION
PACKAGE
NO EVENINGS,
WEEKENDS,
OR HOLIDAYS
Quick, efficient and pleasant. It's a pleasure to come home to a freshly cleaned space.
It is so nice to come home to a clean house after Merry Maids has cleaned. The cleaning products are not harsh and house is left with a fresh smell instead of a strong chemical smell. The cleaners have been thorough and respectful of your property. Definitely a treat to have your house cleaned by Merry Maids.
I have been a Merry Maids client for just over 2 years now. The cleaning team is team is trustworthy and they do a fantastic job. I was surprised how a cleaning service can free up my time!
Merry Maids of Saskatoon is part of an international network with over 40 years of experience. See for yourself how we go above and beyond traditional maid services and reward our team members with the best house cleaning jobs in Saskatoon.